Dr. Madhumita Das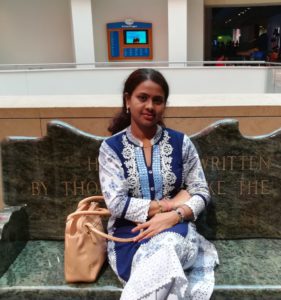 "
We are what we repTeacherseatedly do. Excellence, therefore, is not an act but a habit"
I have received my  Ph.D. from the Department of HSS, Indian Institute of Technology (IIT) Kharagpur. Prior to my Ph.D., I also have degrees in M.Phil. in Economics (2007) and MA in Economics (2005), both from Ravenshaw University, Odisha. Throughout my career, I have been a top-three student at the University.
During my teaching and research career, I have learnt that learning is a continuous process and even one can learn many things from the students. Currently, I am teaching Managerial Economics to MBA and Macro Economics to BBA students.
My love for art has also helped me to work in tandem with the students in different extra-curricular activities. I am the CSR coordinator for School of Management