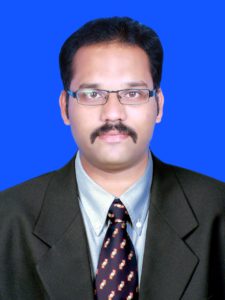 I am an experienced Bio-Medical Science Professional with 15 years of experience and strong academic background, having completed Masters and Doctorate in Biotechnology. Currently working as Associate Professor & Head Department of Plant Pathology,Centurion University Parlakhemundi,Odisha India (July 2016 – till date).
My areas of interests include Microbiology, Immunology and Industrial Biotechnology.
Major technical skills:
Biochemistry:Spectrophotometry, HPLC, GC, Centrifugation methods.
Molecular Biology:DNA isolation from bacteria, blood, Plasmid isolation, Agarose Gel Electrophoresis and Polyacrylamide Gel Electrophoresis, Cloning, RNA isolation,PCR.
Protein Science:Protein extraction and quantification, Polyacrylamide Gel Electrophoresis (native and SDS PAGE).
Bioinformatics:BLAST analysis of sequences.
Research expertise:Molecular characterization of industrially important microbes from hot water springs of Odisha and coastal banks of Andhra Pradesh.